Map Unavailable
Date/Time
Date(s) - September 29
9:00 am - 3:00 pm
Categories
Recently, the findings of the Adverse Childhood Experiences Study (ACE) have helped to shed light on the causes of life-long health and mental health problems as well as the intergenerational transmission of trauma. The material to be presented by Dr. Felitti is from his ACE Study and documents how adverse childhood experiences are the major origin of and play a foremost and lifelong role in numerous important public health, medical, social and psychological problems.  The relationship between adverse childhood experiences and adult well-being ordinarily goes unrecognized. The evidence here comes from the Adverse Childhood Experiences (ACE) study, a collaborative effort between Kaiser Permanente and the Centers for Disease Control (CDC) involving over 17,000 adults in a major retrospective and prospective epidemiologic analysis. The ACE study reveals how 10 categories of adverse life experiences in childhood have demonstrable impact decades later, on mental and physical health, disease, social malfunction, medical care costs, and life expectancy. In this presentation, Dr. Felitti will show that these events –that are lost in time are then further protected by shame, secrecy, and present social taboos against exploring certain areas of human experience.
About the Instructor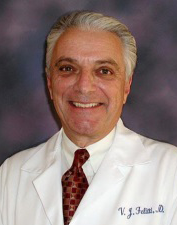 Vincent Felitti, M.D.,  is the Co- Principal Investigator (with Dr. Robert Anda of the CDC) of the internationally recognized Adverse Childhood Experiences (ACE) Study, a long-term, in-depth, analysis of over 17,000 adults. A renowned physician and researcher, Dr. Vincent J. Felitti is one of the world's foremost experts on childhood trauma leading the charge in research into how adverse childhood experiences affect adults. Defying conventional belief, this study famously revealed a powerful relationship between our emotional experiences as children and our physical and mental health as adults. In fact, the ACE study shows that humans convert childhood traumatic emotional experiences into organic disease later in life. Revolutionary at its inception, Felitti's groundbreaking research remains extremely relevant to today's healthcare models.
Founder of the Department of Preventive Medicine for Kaiser Permanente, Felitti served as the chief of preventive medicine for over 25 years. Under Dr. Felitti's leadership, his department provided comprehensive medical evaluations to 1.1 million individuals, becoming the largest single-site medical evaluation facility in the western world. During this time, Felitti's revolutionary health risk abatement programs incorporated weight loss, smoking cessation, stress management, and a wide range of cutting-edge efforts to reduce patient risk factors.
An engaging speaker, Felitti has traveled the world speaking with audiences and various policy leaders about his research. A well versed medical expert, Felitti also uses his knowledge to speak out against domestic violence and other forms of childhood trauma. Drawing on his years of experience, he has become an important voice advocating for the wellbeing of children everywhere. While time may not heal all wounds, Felitti helps show audiences how we can understand these physical and mental traumas, and ultimately, prevent them.
Dates & Times:
Thursday September 29, 2016 from 9am- 3pm
Where:
Adelphi  University

Registration
Early registration (on or before August 26, 2016): $105
Regular registration (after August 26, 2016): $115
Full-Time or Part-Time Adelphi Student: $85
Full-Time Adelphi Faculty:  $85

This program has been approved for the following continuing education credits:
Social work (5 hours)
CASAC renewal (5 hours)
Education (5 hours)
Psychology (5 hours)
NBCC (5 hours)
Nursing (4.5 hours)
Successful completion for the award of approved continuing education credits requires attendance at entire training/workshop and submission of a completed evaluation form.